About
The Fine Arts are important at Bay Area Christian School. God has given students many different talents and abilities. It is our desire to educate, inspire, and equip students to use their talents in ways that honor and glorify God.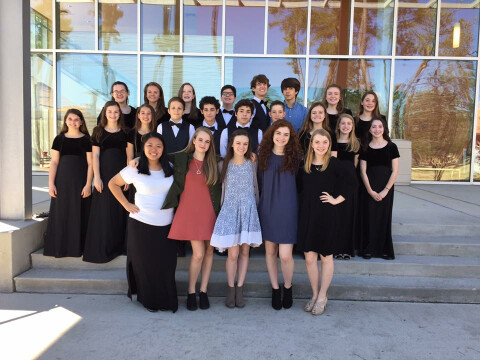 CHOIR
Students in grades 7-12 have the opportunity to be involved in a music ensemble. Students in these ensembles will learn to sing and perform a variety of music, and be able to apply their musical knowledge in a variety of settings. They will also learn to read and notate music, as well as understand how music is an important part of their whole education. Students will be equipped for life as worshippers by focusing on knowledge of who Christ is. They will learn how that knowledge shapes their character and equips them for life as worshippers.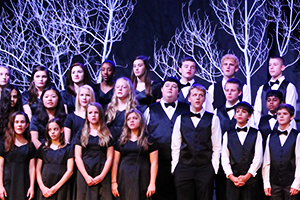 FREEDOM SOUND
Freedom Sound is our ensemble open to grades 7-8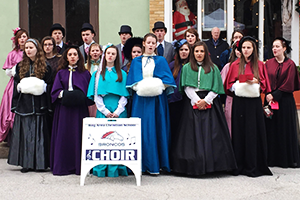 RESOUND
Resound is our high school ensemble open to grades 9-12
BAND
All students who go through the band program at Bay Area Christian School will have the opportunity to receive a complete music education. Upon graduation, students are capable of playing college-level music and are prepared for college-level music studies (if they desire). The size and composition of our ensembles place certain restrictions on what this band is able to do well. Our directors commit to only pursue those ventures that our bands are capable of doing well. They also commit that whatever we do, we will do with excellence.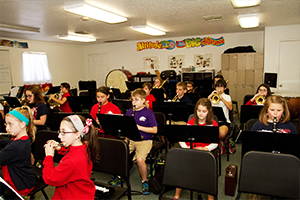 JUNIOR HIGH
Grades 7-8 band opportunity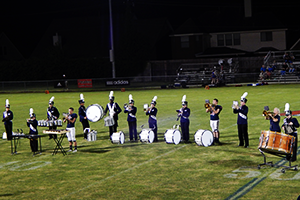 MARCHING BAND
High school band opportunity
ORCHESTRA
Orchestra is a dynamic and exciting part of the the Fine Arts department. We provide many fun opportunities for students who desire to participate. Our classes meeting during school hours and are structured to equip beginners through advance level students. Classes include music history, reading/writing music, performance, and evaluation. Performances will include a range of music and be hosted on and off campus.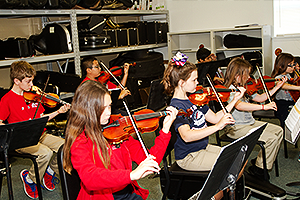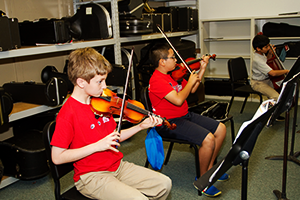 ART
Secondary
High school art is an exciting learning place for the students. The year is packed with activities, such self-portrait, human body proportions, abstract art as well as a realistic art and still life projects. Students learn and try various media, such as: drawing, painting, working with clay. Every year students have a field trip to the Alvin Community college to have a chance to work with clay on pottery wheels and sculpt. They have an opportunity to submit their clay pieces and other pieces they create in class to the annual TAPPS competition. Next year, we plan to attend the Museum of Fine Arts in Houston to give the students an opportunity to see the masters of art and to learn their history. We welcome everybody who wants to learn or improve their drawing and painting abilities.
Elementary
Art has Value! Art is smART! Art is an important pART! The elements: line, shape, color, value, and texture identify the visual language known as 'art' that children intrinsically use to communicate their world. As children grow, art education is important to equip them to continue to use art to learn about themselves and the world around them. Cognitive skills like self-care, planning, and decision making; managing emotions, perceiving things in new ways, enhancing sensorimotor skills are many benefits gained by making art. Building knowledge about art history, technique, and skill is an important part of visual literacy. Collage, printmaking, construction, painting, and drawing are modalities elementary students experiment with.