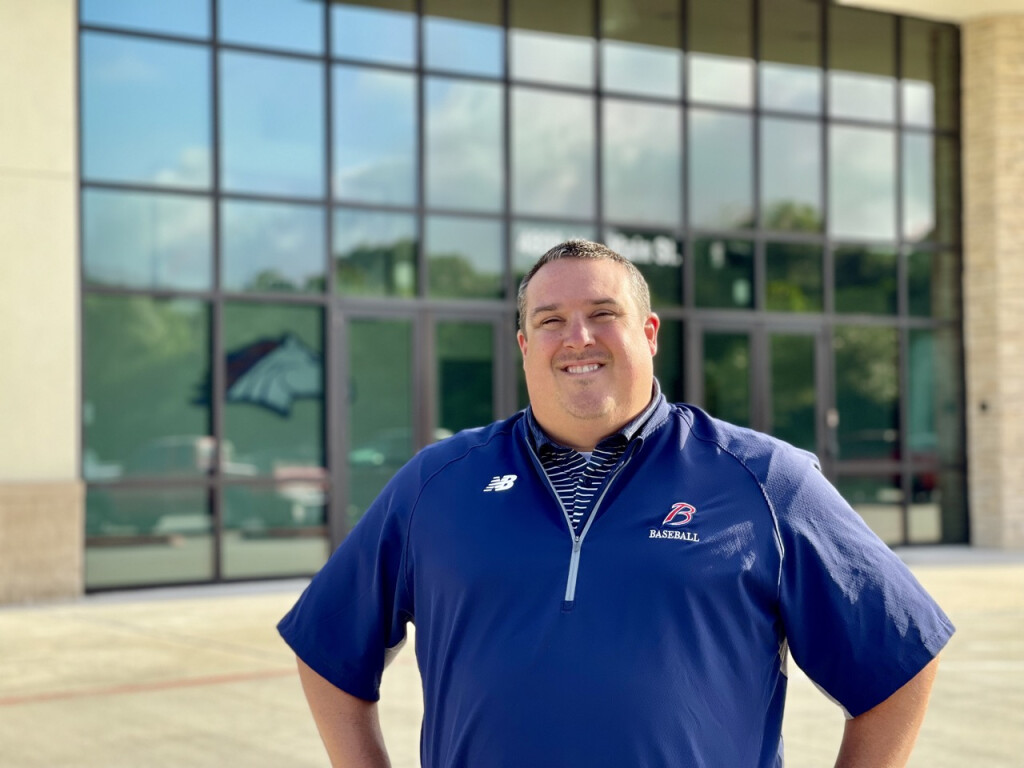 Kyle Kennedy
Athletic Director
Kyle Kennedy, our Director of Athletics, will start his 8th year at Bay Area Christian School. He holds a B.S. degree in Interdisciplinary Studies and a Master's degree in Athletic Administration and Coaching.
While at BACS, Coach Kennedy has seen the number of sports teams grow from 24 to now over 42 teams, including participants from grades 6th-12th. These athletes have an opportunity to use their talents on the playing fields to glorify the Lord.
Coach Kennedy is the head coach of the Varsity Baseball Bay Area Broncos. He has recently added another TAPPS state championship title to his resume, bringing his total to 3. He is blessed to have talented, hardworking players and a dedicated coaching staff that have contributed to the Bronco's overall success.
Coach Kennedy is proud of all athletic programs at BACS, and believes that pride is exemplified in the maintenance of their fields and facilities. BACS athletics is inspired by the words of Paul to the church in Colossae, "Whatever you do, work at it with all your heart, as working for the Lord" (Colossians 3:23). May the Lord be glorified on the fields and courts as athletes use their talents for Him.
Kyle is married to his beautiful wife of 10 years, Heidi, and together they have three children - Brooklyn, Lawson and Easton.