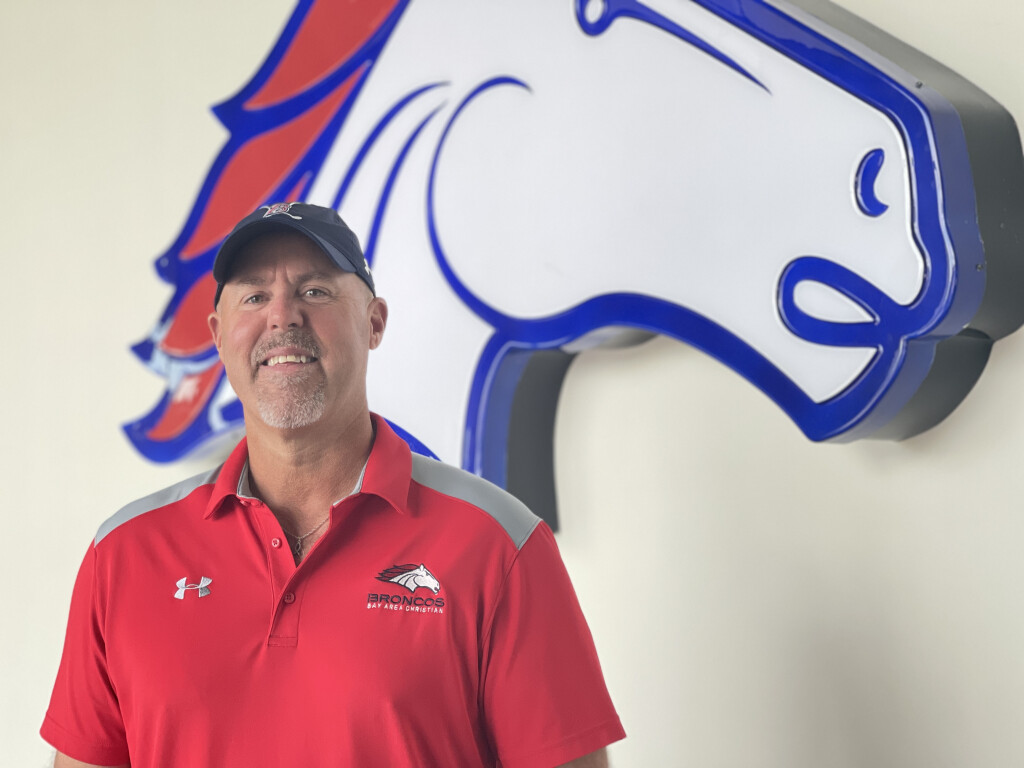 Trac Cook
Director of Student Life
Trac Cook is an alumnus of Bay Area Christian School, having attended BACS from grades 7th - 12th (class of 1989). Trac attended Howard Payne University and received his Bachelor's degree in Religious Education, emphasis in Youth Ministry, in just under a decade. Upon graduation from HPU, Trac became the Youth Minister of Calvary Baptist Church in Bay City, Texas for 2 years and then accepted a full time position at Pine Cove Christian Camps.
During his time at Pine Cove, Trac was the assistant director at The Ranch Junior High camp, The Bluffs Family camp, Waterfront Director, transferred to Columbus Texas to become assistant director at Crier Creek Family camp and then built The Outback Junior High camp and became director during its very first year.
Shortly after 2008, Trac left Pine Cove to start a small business with a college friend. For the next number of years he lived in Dallas Texas, Gull Lake Michigan and Nashville Tennessee. Trac then moved back to Friendswood Texas in 2013 and began attending, once again, Bay Area Church where he led a small group of 8th graders until their graduation. It was during this time that Trac and Dr. Jason Nave started a friendship and began talking about coming on staff someday at BACS. That someday started in the fall of 2018. Trac will be starting his 5th year as Student Life Director at BACS.
Student Life at BACS happens all year round from Hoedowns, Candy Bar Bingo, Homecoming Dance, fun trips, mission trips, chapels and the big event - Prom. During his time at BACS, Trac has coached junior high girls in basketball and softball, junior high boys baseball, and this spring he will be the Varsity Golf coach. Trac loves his job at BACS and his goal in life is, and always has been, to lighten up and have fun. Trac life's theme and saying has always been, "Work Hard!! Play Hard!!" The students work very hard at BACS, therefore they need opportunities to have a little fun. Trac and Stephanie have been married for 5 years and have 2 spoiled rotten cats named "Lily" (6 years old and 8 pounds) and "Meow Meow" (8 years old and 183 pounds).