Welcome
For the last fifty years, Bay Area Christian School has been used by God to provide a quality, biblical education for students. Our mission is to impact lives for now and eternity. This is evident in how our faculty love their students and strive to promote safe and empathetic classroom environments as well as a healthy and respectful culture in the hallways. Smaller class sizes allow teachers to focus on students as individuals and help them achieve their absolute best. In order to align our spiritual and academic missions, we use Christ-centered curricula that help integrate Christ and His teachings in everyday classroom instruction. Bay Area Christian School also offers a wide variety of extracurriculars such as fine arts and athletics in order to provide a well-rounded education for our students. When all is said and done, our goal at Bay Area Christian is to not only prepare students for a successful future as a contributing citizen to society, but most importantly, it is to prepare them for a fulfilling life of service for the Lord Jesus Christ and His Kingdom.
In His Service,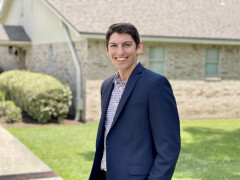 Jared Fuqua
Junior High Principal
About
Students in grades 7-12 receive outstanding academic preparation, as well as opportunities in music, sports, and a variety of social activities. Over 300 students are enrolled in grades 7-12 this year. Christian values and Bible instruction enhance character development for daily living. Students enjoy the pleasant learning environment. Bay Area Christian School expects students to conduct themselves properly as Christians and as good citizens at all times. It is important for each student to be continually aware that he/she represents Bay Area Christian School wherever he/she happens to be. This means representing his/her parents, church, and most importantly, Jesus Christ. Bay Area Christian School expects each student to strive to obey all its rules and to practice in daily life outside the classroom all that is being taught inside the classroom.