Chili Cook-Off
Friday, September 29, 2023, 5:00 PM - 7:00 PM
Get your best chili recipes ready and come support the BACS Band as we host our annual Chili Cook-Off event!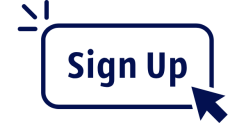 The Chili Cook-Off will take place Friday, September 29th during the Homecoming pre-game and winners will be announced during half time. See below for important details and sign-up information!
In order for this event to take place, there is an event minimum of 10 entries (teams). If we do not receive at least 10 entries (teams), we will not be able to host the event.

The Chili Cook-Off will be from 5:00-7:00pm on Friday, September 29th, and will be located in the large cafeteria. Teams may begin setting up at 4:00pm and must have an adult in their assigned area at all times.
Entry fee is FREE for each team; however, a $35 cancellation fee will be assessed for teams who withdraw from the competition. Each team will be assigned an area to set up and may bring decorations, if desired. The first fifteen teams that sign up will each be provided a six or eight foot table. We can only guarantee tables and spots for the first 15 teams. We will allow additional teams over 15 as space and availability allows. PLEASE SIGN UP EARLY!
Teams agree to provide their own extension cords and power strips, if needed. It is preferable that you bring your items already heated and warmed in a warming pot.
Teams agree to provide at least forty 8-ounce servings of chili (equivalent to two crockpots or two large pots of chili) and any condiments of their choice. Tasting cups, bowls, and spoons will be provided.
Awards will be given for Best Tasting Chili, Spiciest Chili, and Best Presentation of Chili.
Teams are encouraged to be creative and decorate their areas.
Teams will be given tickets that give their members the opportunity to sample chili from other teams. BACS Band will provide additional items such as crackers, chips, and cookies for sale. Teams may purchase extra tickets for those items, if desired.
Tickets will be sold at the door. Prices will be .50 per ticket. One ticket will purchase a tasting cup of chili. Five tickets will purchase a bowl.

Deadline to sign up is FRIDAY, SEPTEMBER 22nd. Please email Angie Hubbard with any questions!